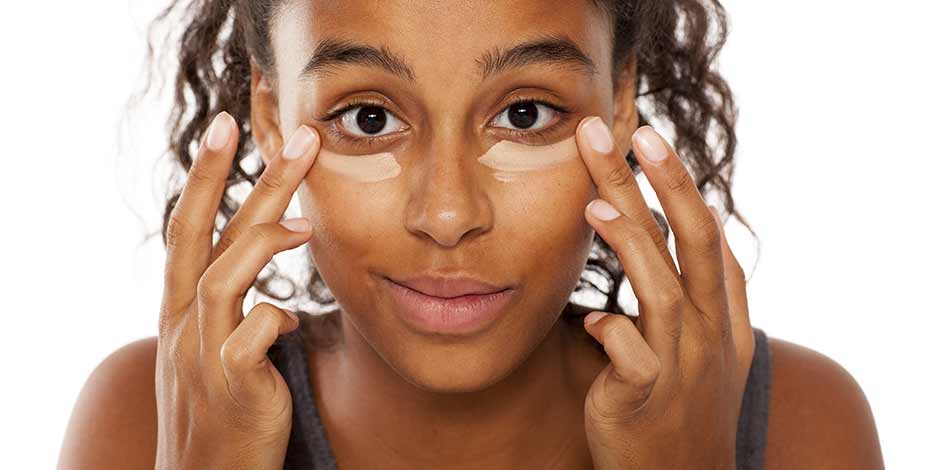 Many people are concerned about dark circles or dark shadows beneath their eyes. But why do they occur in the first place, and how can we reduce dark circles?
The anatomy of eyelid skin is complex and unique. The eyelid layers, in order, are skin, orbicularis muscle, septum, and fat.
In contrast, in the rest of the face there is a subcutaneous layer of fat directly underneath the skin. For this reason, eyelid skin is prone to appear darker than the rest of the face
Specific causes
Genetics – pigmented skin due to ethnicity because of higher levels of melanin.
Family history of dark circles
Vascular - dilation of the eyelid vessels due to poor circulation
Allergies- hayfever and eczema causing hypertrophy and erythema of the eyelid skin
Dehydration
Smoking
Ageing – volume loss and eyelid structural descent.
Thin skin – The delicate skin under the eyes is highly prone to dark circles
Dark Circle Treatment
Miss Hawkes offers a range of surgical and none surgical services to help combat dark circles, including tear trough fillers and blepharoplasty surgery.
Treatment options can also extend to topical prescription creams, chemical peels and laser to the eyelid vessels.
Miss Hawkes will take a full medical history and perform a thorough examination to ascertain the underlying cause of dark circles and ultimately determine the correct management.
"As someone who's passionate about restoring the natural beauty of your eyes and face, I've spent over 17 years training to become a blepharoplasty specialist. I've honed my skills in both surgical and non-surgical bespoke treatments, so you can trust me to provide you with the best possible care. Let's work together to help you achieve your desired look and feel more confident in your own skin."
Miss Elizabeth D Hawkes
Book a consultation
If you would like to book a consultation, please use the form below. We will respond within 2 working days.