Eyes
The Secret To Beautiful Eyes I: How do you tackle hooded eyes?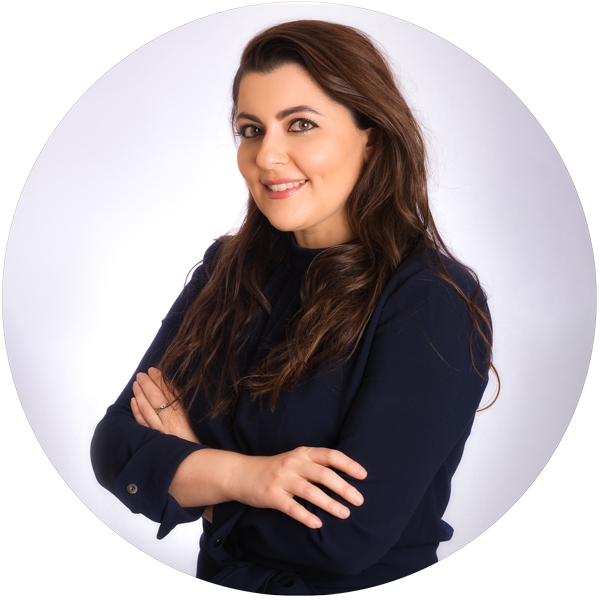 Miss Elizabeth Hawkes
September 29, 2022
Dr Elizabeth Hawkes, Sloane Street based Consultant Oculoplastic Surgeon, has teamed up with Lynne Sanders, Cosmetic Scientist, founder of British beauty brand Cosmetics à la Carteand hooded eye makeup expert. Combining their beauty and medical knowledge, they have compiled a guide on how to deal with hooded eyes, complete with a makeup tutorial on hooded eyes filled with tips and tricks and a discussion of the advantages of eyelid surgery to tackle hooded eyelids.
About Hooded Eyes
Regardless of age, hooded eyes are a common eye shape. Hooded eyes describe the appearance of excess upper eyelid skin folds. This means when somebody looks at the eye, there is less eyelid visible, and the eyelid crease is not seen when looking straight ahead. As a result of their hooded or 'droopy eyelids,' many women report difficulty applying makeup. Dr Elizabeth Hawkes explains why hooded eyes occur:
"This can be genetic and run through families, but it is also an age-related process. Eyelid skin elasticity reduces with age, causing redundant folds of skin. The muscle encircling the eye (known as orbicularis oculi) and the orbital septum weaken. This results in fat prolapsing above and below your eyelids."
Eye makeup for hooded eyes
It can be challenging to apply makeup to hooded eyes.This is due to excess skin under the brow bone, which makes it difficult to apply shadow because the shape of the eye changes when it is closed compared to when it is open. In addition, lashes can sometimes touch the skin under the brow bone, resulting in smudged mascara.
Lynne shares her 4-step simple yet transformative eye makeup technique to create definition by contrasting areas of shadow and highlight, as well as lengthening the eyelashes. Mineral powder eyeshadows such as Cosmetics à la Carte Eye Defineare best for this as they will be crease-resistant.
Makeup Tips
Step 1: Enhance The Natural Crease
Create a "false crease" with a mid-toned neutral tone of eyeshadow in a matte finish. Use this over the superior bony rim of your orbit – also known as your socket – with a domed Socket Brush, like this onefrom Cosmetics à la Carte.
Step 2: Illuminate The Eye
Use a light-toned eyeshadow in a sheen or shimmer finish to illuminate and emphasise the prominent central part of the eyelid, the inner corner of the eyelid, and underneath the eyebrow. A firm flat brush like Cosmetics à la Carte Shadow Brushis ideal for this.
Step 3: Outline The Eye
Eyeliner will be challenging with hooded eyes. Lynne advises to not use pencil or cream eyeliner and instead use mineral powder eyeshadow applied wet with a finely tipped brush such as the Cosmetics à la Carte Eyeliner Brush.
Lynne shares a tip to make your eyes appear bigger by applying eyeliner along the entire length of the upper eyelid lash line, but only to the outer third of the lower eyelid lash line. However, if hooded eyes are severe, it may be challenging to apply along the top eyelash line. In this scenario, Lynne advises to "accent just the lower eyelid lash line". Dr Elizabeth Hawkes says
"avoid eyeliner or shadow application inside the waterline. This is because it can block the meibomian glands (oil-producing) at the eyelash bases."
Step 4: Enhance The Eyelashes
Define and lengthen your eyelashes to open up the eye. Cosmetics à la Carte Intense Volume Mascaravolumizes and lengthens lashes easily.
What Shades Do You Recommend For Each Step?
There are various shades in the Cosmetics à la Carte Eye Define eye makeup range, and the following are recommendations for different eye colours. Whether online or at the brand's Chelsea boutique, you can build your own bespoke palettewith only those makeup shades you need.
What is the best treatment for hooded eyes?
Blepharoplasty is the definitive procedure to address hooded eyes – Helping to remove excess skin and lift the eyelid. Dr Elizabeth Hawkes is an expert in surgery of the upper eyelids and explains that it "involves complex bespoke modification of skin, muscle tightness, and fat repositioning or removal helping. All eyes are unique, meaning the plan for surgery and is a highly individualized decision."
Blepharoplasty (also known as eyelid lift) is a surgical procedure that can make your face seem younger and more alert due to the eyes being an essential aesthetic feature of the face. Dr Elizabeth Hawkes states that blepharoplasty – one of her most requested procedures - isn't facelift surgery: "the aim of surgery is to make you look brighter, refreshed and rested. You won't have a result which makes you into a completely different version of yourself."
This article is copyright Cosmetics à la Carte Ltd and Dr Elizabeth Hawkes 2022. No part or whole of it may be reproduced, duplicated, copied, sold, resold, accessed, modified, or otherwise exploited, in whole or in part, for any purpose without our prior written consent.
Posted by
Miss Elizabeth D. Hawkes
Have a read of my blogs discussing eye concerns, blepharoplasty surgery and, non-surgical treatments. They are based around common questions I get asked in my consultations. I will also share some tips on eating for eye health and how to protect the delicate eyelid skin from early signs of ageing. Please sign up to the newsletter and keep up to date!
Book a consultation
If you would like to make an appointment or have an enquiry, please contact Miss Hawkes.
Contact Miss Hawkes