Eyes
The Secret To Beautiful Eyes II: Dark Circles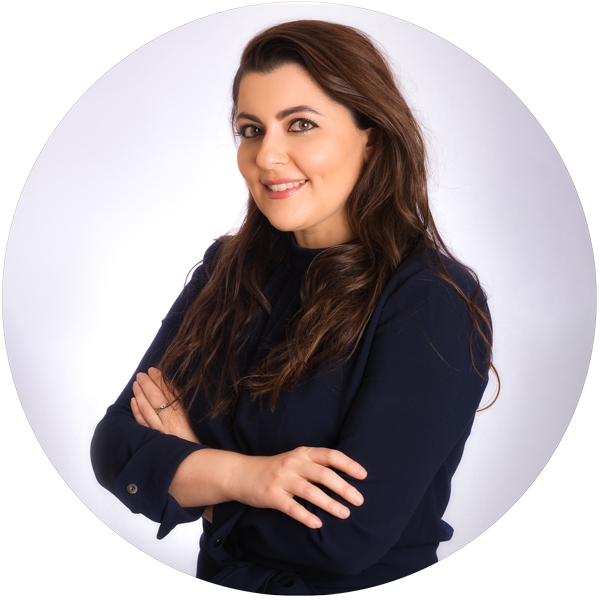 Dr Elizabeth Hawkes
November 15, 2022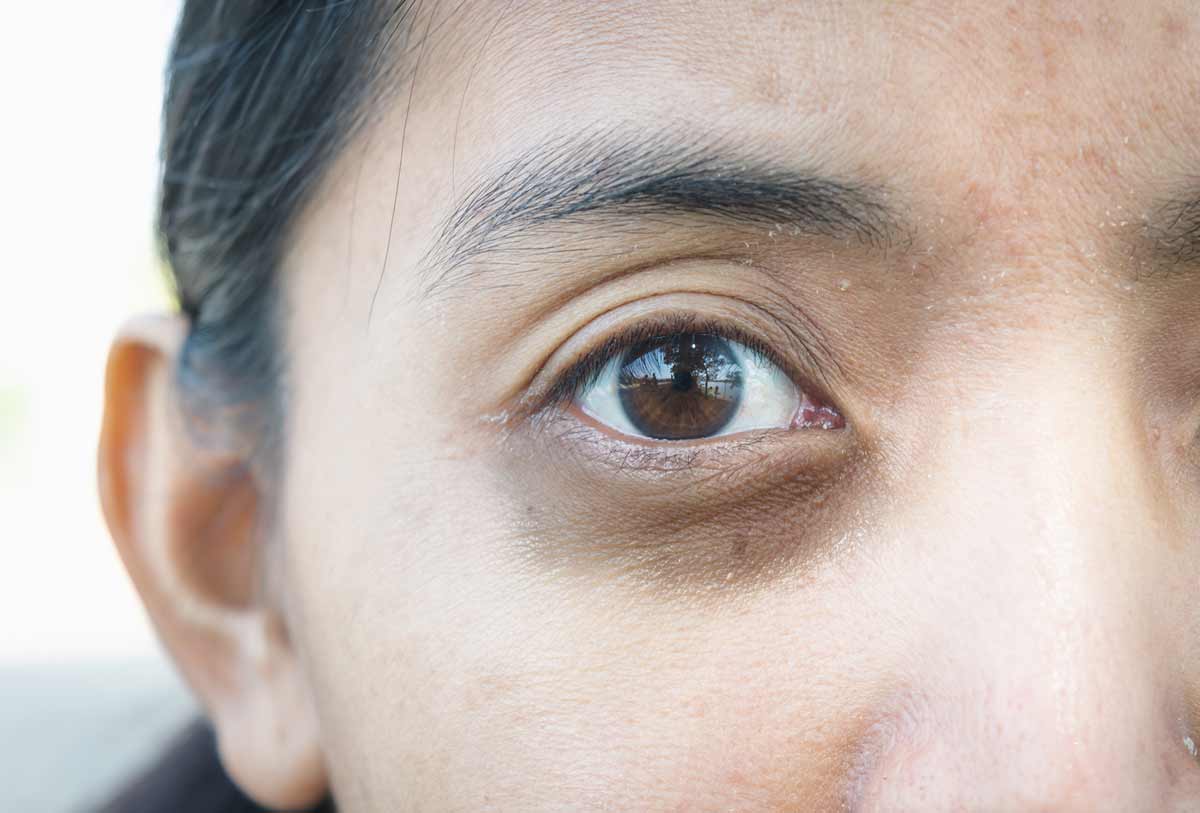 Dark circles are a common concern brought up during consultations with Dr Elizabeth Hawkes.
Dr Elizabeth has collaborated once again with Cosmetic Scientist and Founder of Cosmetics à la Carte, Lynne Sanders, to create a guide on how to treat dark circles.
What causes the appearance of dark circles under the eyes?
Dark circles are often associated with a tired appearance of the face. Even though sleep deprivation can contribute to the presence of dark circles, the remedy is not always as simple as getting more sleep, as dark circles are an anatomical feature.
Where do dark circles occur?
Dark circles appear on the skin underneath the eyes, which is different to the skin on the rest of the face. This area of skin lacks an underlying layer of subcutaneous fat. Therefore, it is prone to appear darker than the rest of the face.
What can cause dark circles?
There are risk factors that make dark circles more likely and more prominent. Such as:
Lifestyle factors
Dehydration: Dehydration can cause the skin beneath your eyes to seem hollow.
Smoking: Smoking dehydrates and breaks down the skin's vital collagen fibres. Evidence also suggests that nicotine withdrawal during the night might cause sleep disturbances, which can lead to the development of dark circles under the eyes.
Natural factors
Genetics: Dark circles can be hereditary. Therefore, some individuals simply inherit them. There may also be a genetic predisposition for those with darker skin tones due to higher melanin levels in certain ethnicities, which leads to more pigmentation.
Circulation: Blood vessels are more noticeable on the eyelids due to the absence of subcutaneous fat beneath the skin under the eyes.
Allergies: Hay fever and eczema can induce hypertrophy and erythema of the skin, which can lead to discolouration.
Ageing: Dark circles can be exacerbated or caused by volume loss in the tear trough region, which is defined as the inner corner of our lower eyelids. The structures and fat pads around the eyelids descend over time. This, along with orbital bone atrophy, causes the eyes to sit further back in the socket and seem sunken.
How to get rid of dark circles under your eyes
There are numerous ways to combat dark circles, ranging from daily concealment with home remedies like cold compresses to cosmetics, to medical treatments like chemical peels or blepharoplasty, which are more long lasting solutions.
Home remedies
Cold compress
A cold compress may help reduce puffiness and dark circles by shrinking dilated blood vessels and swelling.
Makeup
What is the best makeup to hide dark circles?
Dr Elizabeth Hawkes and Lynne Sanders agree that a good quality under eye concealer can work wonders to minimise the appearance of dark circles.
Here are 2 top tips when looking to camouflage dark circles with makeup:
Lynne Sanders, founder of Cosmetics à la Carte, recommends using fluid formulas as heavier creams can show fine lines in the eye area too easily. An example of this is Cosmetics à la Carte's multi-award-winning Secret Light Serum Concealer.

When choosing your shade, the golden rule is to follow your natural skin undertones.

For instance, if you have warm golden or olive skin, choose apricot or coral tones choose apricot or coral tones such as Cosmetics à la Carte Secret Light in Melba or Nectar.

If you have cool rosy or pink traces, you should choose peachy pink to terracotta concealer shades like Secret Light Magnolia or Almond.
"Avoid going for a concealer that is too pale. This will risk looking ashy, may give you 'panda eyes' and exaggerate the appearance of puffs."
Where should I apply concealer to cover dark circles?
When covering dark circles, Lynne explains that application is very important: "If dark circles are the main concern, you should apply concealer around the whole orbital area, but avoid the outer part of the under eye area where 'crows' feet' or smile lines tend to form, as this is where the makeup is most likely to show. When applying, remember to include the eyelid, as this is where a lot of discolouration can occur, and the area between the tear duct and the nose. As we age, this area can attract shadows."
The next point to consider is how? Lynne Sanders recommends the "tap and pat" technique of tapping one or two dots directly from the wand and patting gently into the skin with fingertips or a firm, dense brush.
Lynne adds "Patting is better than rubbing or pulling the skin, which is very delicate around the eyes." Dr Elizabeth Hawkes agrees –"the eyelid skin needs special care",she advises using the ring finger when applying to avoid too much pressure.
What else can help minimise the appearance of dark circles?
Smart choices in the rest of our eye makeup can also help us to look brighter and more wide awake. According to Lynne, the goal is "as much about diverting attention away from shadows as covering them."
She recommends wearing a flattering and brightening colour of eyeshadow across the lid as part of your look. This, she says, "will help you look fresher than if you simply used concealer on its own." Lynne prefers to use a dewy, sheeny shimmer for this effect – whatever your age!
"While glitter is perhaps to be avoided as we get older, shimmer is your friend at every age."
What are the best shades for me?
Cosmetics à la Carte's award-winning Luminous Cream in Shadow Shell and Spirit can be beautiful brightening options for light eyes while Dream and Amour can all be beautiful for dark eyes.
It's advisable to avoid wearing brown and taupe shades across the eyelid when dark circles are a concern. This is because, as Lynne Sanders explains, "There are brown tones in our undereye shadows and brown eye makeup will simply magnify their effect."
Colour choice is personal, and creative, and, for optimal results, it's worth investing in a professional makeup artist consultation. This will help with the colour of concealer and eyeshadow that flatter your skin tone and suit the shape of your eyes.
Book in for a Makeup Playtime at the Cosmetics à la Carte boutique for 1-1 advice and helpful tips.
Skincare
Skincare can help keep the skin around the eyes healthy, but we should focus on core beauty tenets instead of looking for "silver bullet" creams for dark circles.
"Maintaining hydration, refraining from smoking, getting enough sleep, avoiding sun exposure and protecting the skin from UV radiation by wearing sunglasses are steps that we can all take towards looking and feeling healthy from the inside out."
That being said, the application of night cream can help to keep the skin moist and supple.
Start with a good night cream
Among the Cosmetics à la Carte range, Lynne Sanders recommends Hydrasmooth Night Cream as a formula for the face that can also be used around the eyes. This light and easily absorbed cream features advanced active Renovage TM to boost the youthspan of your skin, and natural extract Acmella Oleracea to temporarily minimise fine lines.
However, if you also have puffiness as well as dark circles, consider avoiding eye cream at night as it can promote water retention. Instead use an oil-free eye serum in the morning.
Make effective ingredients work for you
There are numerous causes of dark circles beneath the eyes, and the causes vary from person to person. Using skin care products designed to treat the underlying cause(s) of dark circles can make a significant difference.
Vitamin C
Vitamin C is an antioxidant that neutralises free radicals and helps brighten areas of hyperpigmentation. Therefore, depending on the cause of your dark circles, it can be a highly useful ingredient to help treat your dark under-eye circles.
Caffeine
Some individuals utilise caffeine-containing creams, or tannins in tea bags to diminish the appearance of dark circles. But does it work?
"Caffeine constricts blood vessels; hence, products containing it can reduce the appearance of dark circles. This is a temporary measure, and the effects are typically short-lived."
Azelaic Acid
Azelaic acid helps reduce the severity of sun-induced dark circles. You can combine azelaic acid products with Vitamin C.
Master the proper application of eye cream.
The skin around your eyes is incredibly delicate, so you need to be as gentle as possible when applying eye cream.
Step 1: Place approximately the size of a pea of eye cream on your ring finger.
Step 2: Beginning at the inner corner of your eye and going towards the outer corner, lightly dot the cream around the orbital bone.
Step 3: Gently pat the eye cream in with the pad of your ring finger until all the liquid is gone. Refrain from rubbing the cream in.
Tip: Make sure to go all the way around your eye socket, which is the bone around your eye.
Medical treatments
There are numerous ways to treat dark circles. Home remedies can be helpful for a short period, but medical treatment can provide a longer-term solution.
Before proceeding to a treatment of your choice, it's vital that you first visit an oculoplastic specialist who will take a full medical history and perform a thorough examination to ascertain the underlying cause and ultimately determine the correct management.
"There is a prescription only treatment that will help reduce the production of melanin in the skin and can be a useful tool in improving the appearance of dark circles, however it has to be used under the guidance of a specialist."
Other treatments for dark circles vary depending on the cause and include some or several of the following:
Topical prescription creams to provide allergy relief
Chemical peels
Dermal fillers–Dermal fillers can help restore volume to the under-eye area through a series of injections of hyaluronic acid – called tear trough fillers.
Surgical lower eyelid blepharoplasty, or
Anti-wrinkle injections –Anti-wrinkle injections to the orbicularis muscle.
But Dr Hawkes cautions us against self-diagnosing online.
"A thorough ophthalmic examination is necessary to exclude an eye disease or allergy that could be affecting the skin such as allergic conjunctivitis."
This article is copyrighted by Cosmetics à la Carte Ltd and Dr Elizabeth Hawkes 2022. No part or whole of it may be reproduced, duplicated, copied, sold, resold, accessed, modified, or otherwise exploited, in whole or in part, for any purpose without our prior written consent.
Posted by
Miss Elizabeth D. Hawkes
Have a read of my blogs discussing eye concerns, blepharoplasty surgery and, non-surgical treatments. They are based around common questions I get asked in my consultations. I will also share some tips on eating for eye health and how to protect the delicate eyelid skin from early signs of ageing. Please sign up to the newsletter and keep up to date!
Book a consultation
If you would like to make an appointment or have an enquiry, please contact Miss Hawkes.
Contact Miss Hawkes